2017 For Sale Foals
Pixel x Red ...Black Pinto colt. June 15th, 2017 . Sold to Michele. 😀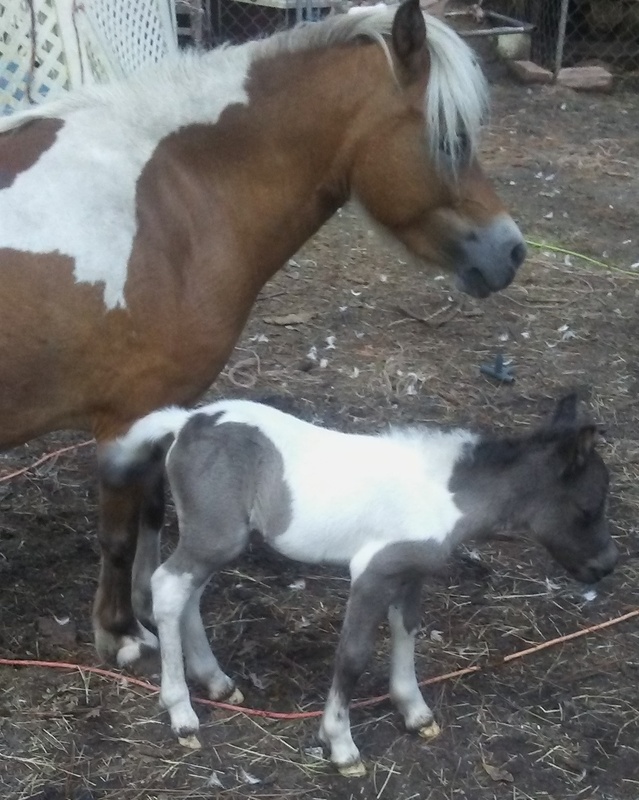 Bay Roan Pinto Filly born 4.24.17. Lovely girl, thrills me to look at her. This beauty has been placed in the loving care of Lou !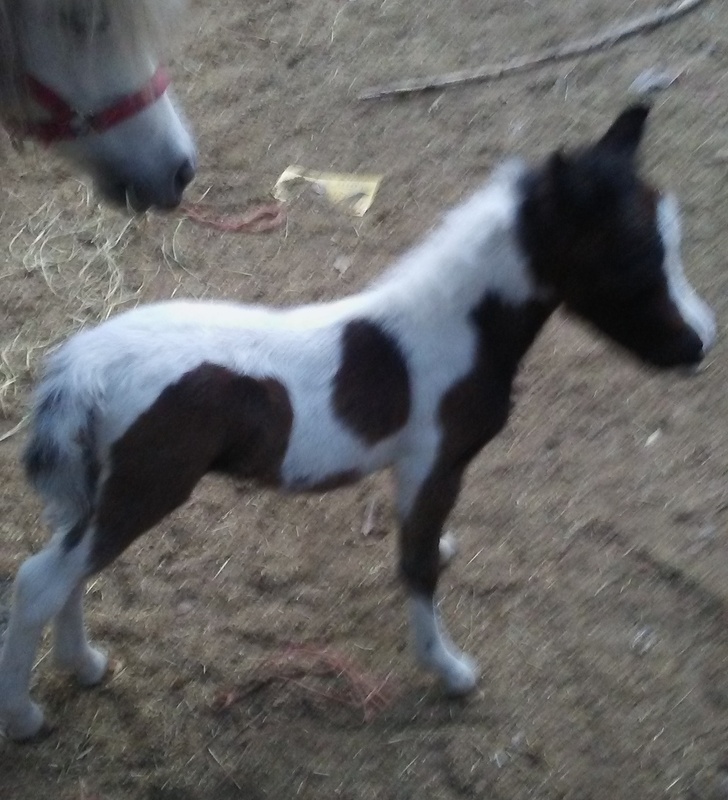 Mimi x Ringo......Born May 10th 😃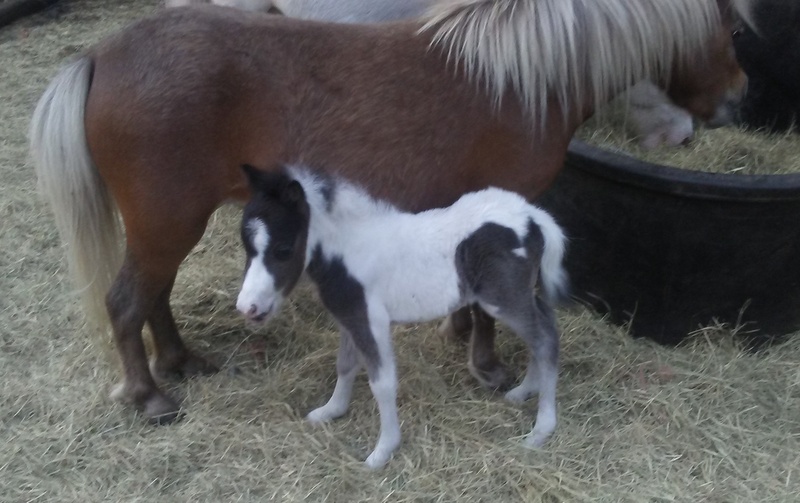 May 10th - a handsome black and white. He is in his baby colors and will shed into his dark black as he grows. Will be small around 31 inches or less. Excellent markings. $950. Could be A or R.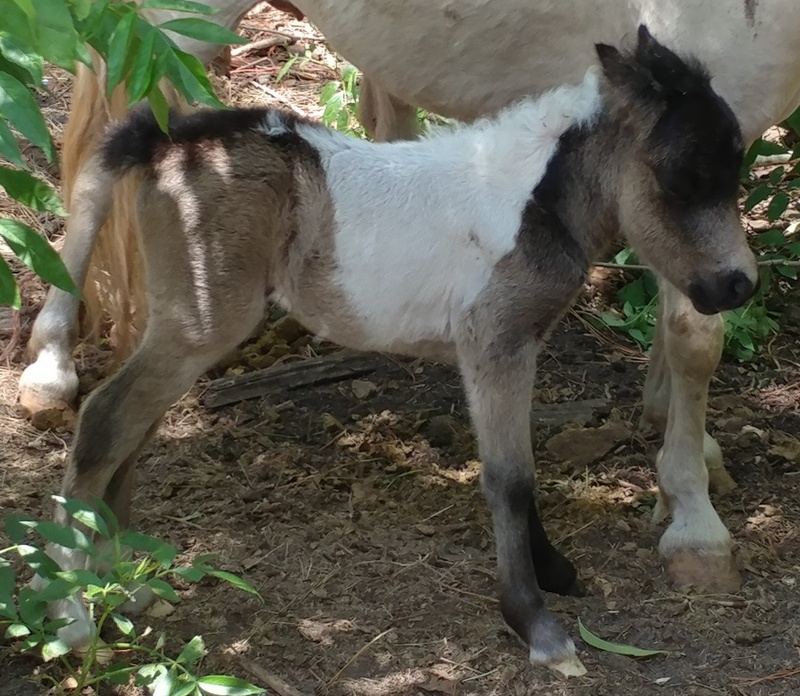 Whimmsey x Ringo......Born May 11th 😃
May 11, thought I had a nice darker buckskin pinto filly. Tiny face and a beauty. But Surprise, surprise....all the buckskin shed out and she is a smokey black pinto. She will be around 31 or 32 inches tall.$1,200.