2018 FOALS ARRIVING
2018 FOALS AS THEY ARRIVE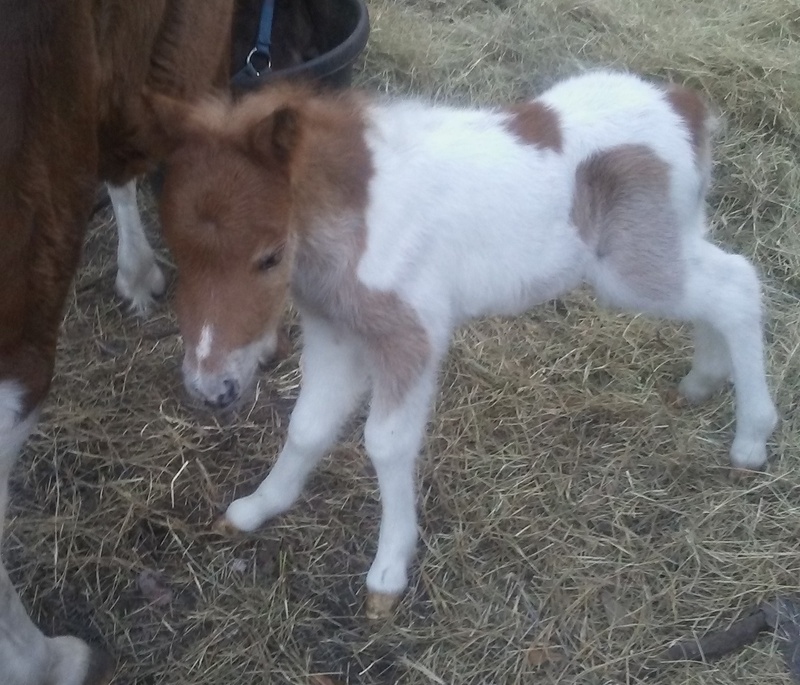 Sold. Sorrel Pinto Colt. By Red and Mariah. Born Feb 23. 2018
Beautiful markings on this flashy boy. Short head and nice conformation. A deposit will hold him till weaning in June. Super sweet personality. $750.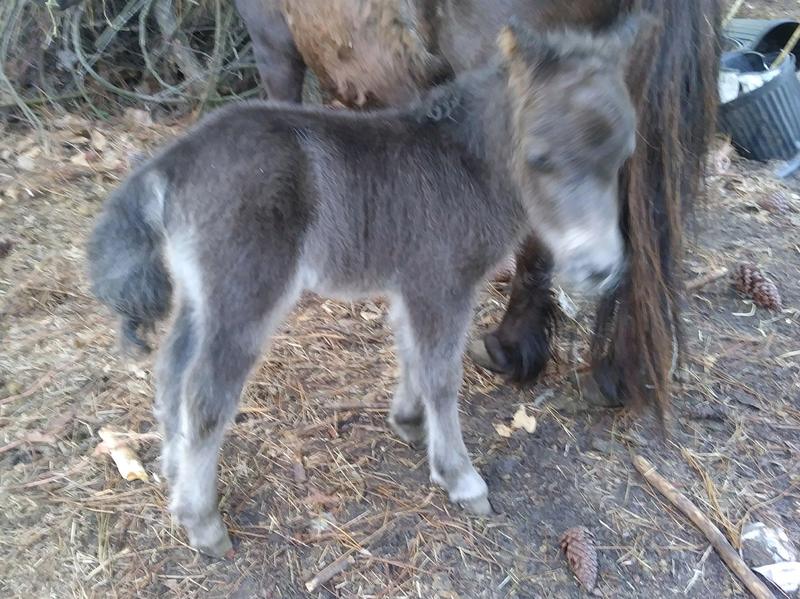 SOLD...TINY BLACK COLT - Born 3-29-18. By Morning Star and Red. This little boy is too adorable being small and has good conformation. Tiny head and refined.
$750. A deposit will hold until he is weaned in late July. Sweet and gentle personality.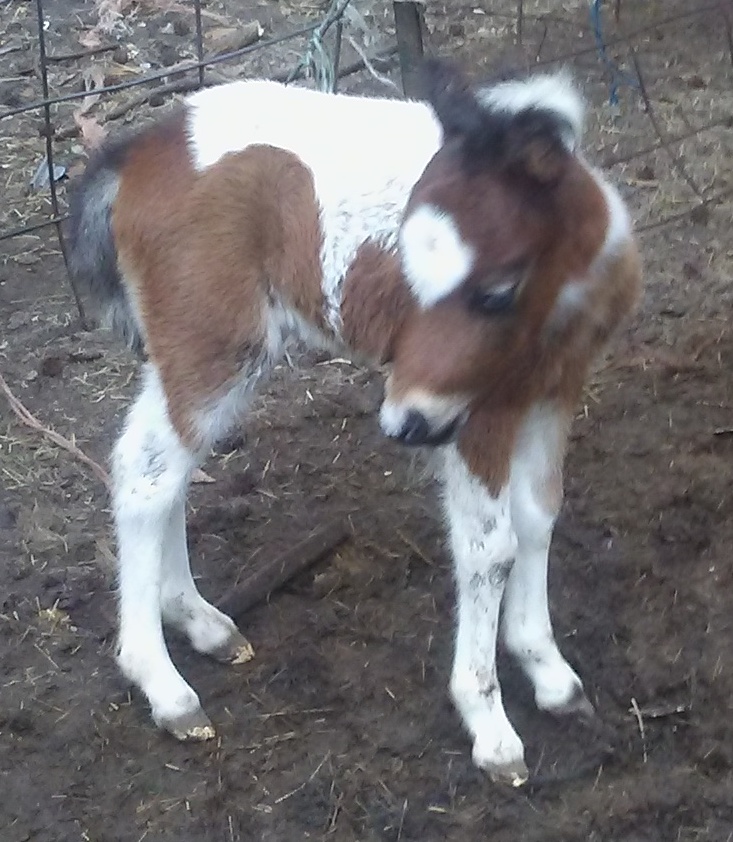 BAY PINTO FILLY - Awesome little girl by Carolina and Red. Born 3.29.18. $1,200. Beautiful colorling. Very sweet and gentle. Will be a lovely mini !
Sorrel Pinto Filly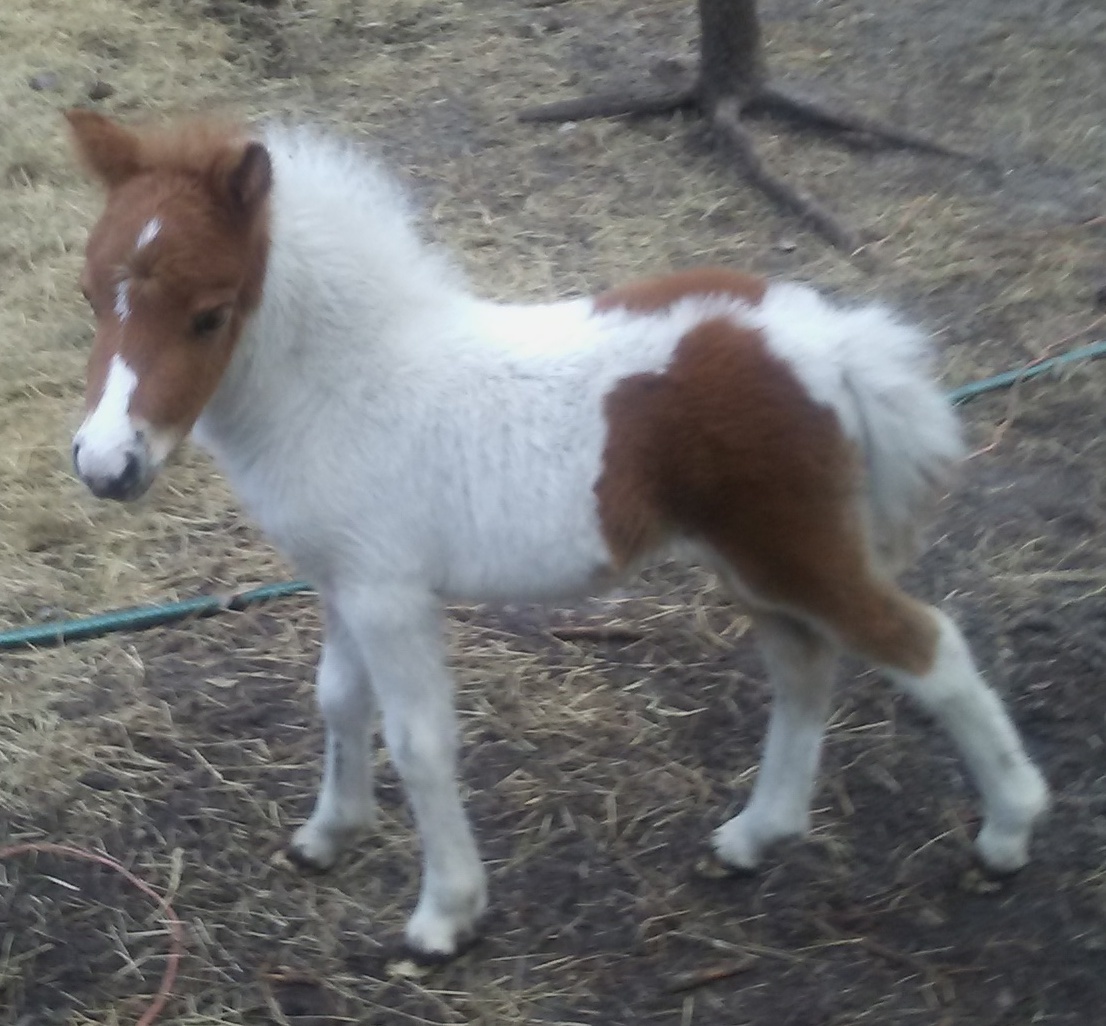 Beautiful pinto Filly -born April 3rd. By Red and Princess Ty Dye. May have to keep this filly as she is the greatgreatgranddaughter of our mare Minute Maid and Ty Dye . Other side goes back to Chanti and Nirvanas show horses. A lot of sentiment in this filly.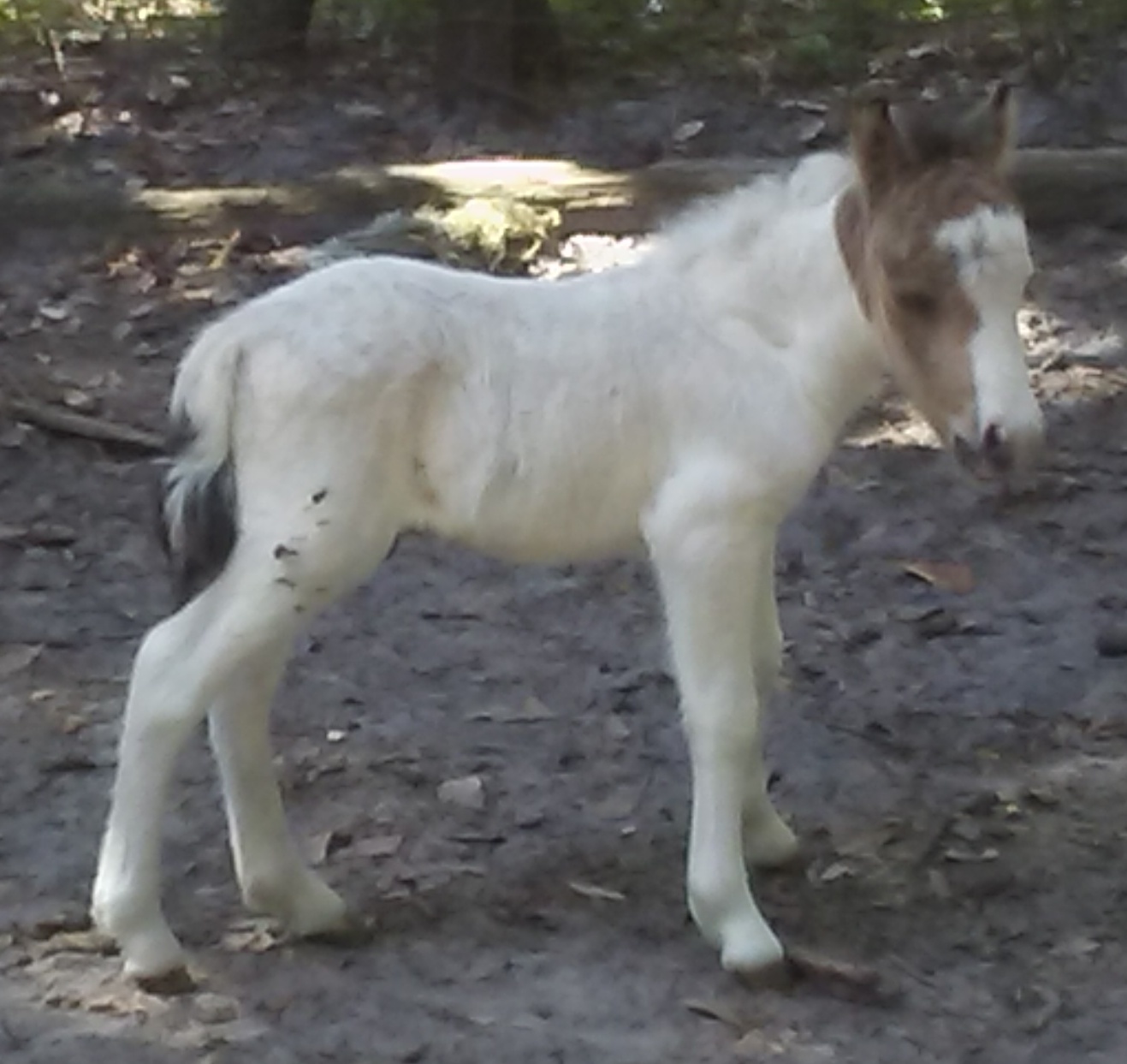 Buckskin Pinto colt. Arrived May 4th by Ringo and Wine. Such a pretty boy! What a wonderful addition to this year's babies. He has one blue eye. A deposit will hold this boy when he is ready in early September. $750.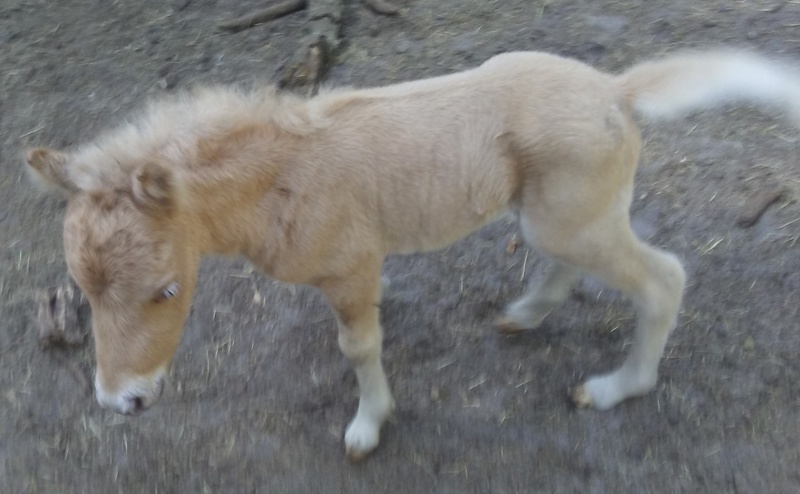 Sold......Golden Palomino Colt. Born May 4th by Ringo x Cloud. Palomino lovers are going to be thrilled with this good looking baby. Small, refined head and good conformation. A deposit will hold this boy until he is ready to go in early September. $750