2017 Sold Foals
Photos of Babies for Sale
Breathtaking Deep Red Sorrel colt . Born March 6. 2017. From quality parents. Sold to Kristin. Going to be a therapy mini ! 😀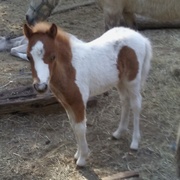 Dramatic Sorrel Pinto Colt . born March 16. 2017. o Out of Mariah and Red. Sold .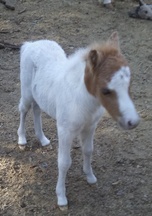 Bold Sorrel Pinto Colt. Born March 22. 2017. Perfect balance of large blaze and sorrel on his head and neck. Tip of tail has matching sorrel color . What a standout !!! Out of Wine and Ringo. Sold to Maxine 😀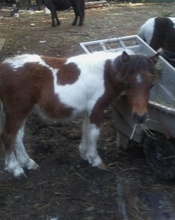 BAY AND WHITE 2016 PINTO COLT...Born April 2, 2016. Super refined, small head with a star. Micro Chip has very nice markings. Should mature around 31 to 32 inches.Out of Pixel and Eddie. Sold to Diane.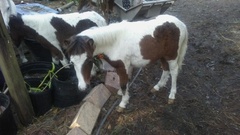 Eye Catching Blaze on this flashy boy. Blaze shaped Like Phantom of the Oprah. Born April 22, 2016. Sweet boy should mature around 34 inches. Out of Eddie x Missy. Sold to Diane.