Fun Photo Page of Our Minis in Action
Enjoy viewing photos of some our favorite moments with our minis
Memories for a Lifetime :)
1999 AMHA National Show - Minute Maid & Colors
HARRELLS SOUTHERN CROSS - Beautiful, Refined Brown Blanketed Appalossa 32"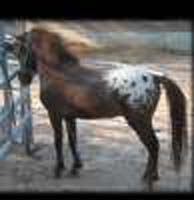 Stallion - HARRELLS SOUTHERN CROSS - Brown Blanketed Appalossa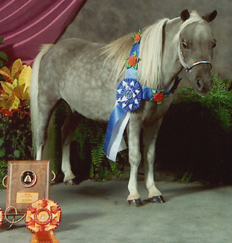 BRITT HELM GRANDE COLORS - World Champion Youth Jumper Gelding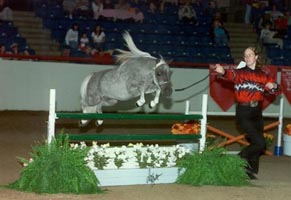 2000 AMHA Show - Britt Helm Grande Colors - National Champion Youth Jumper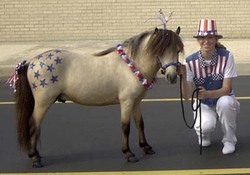 4th of July Parade 2002 - AG'S Mini Dreams Centurian's Top Buck - This 33.25" stallion is out of the AMHA National Champion "Little King's Centurian", grandson of the magnificent buckskin "Boone's Little Buckeroo"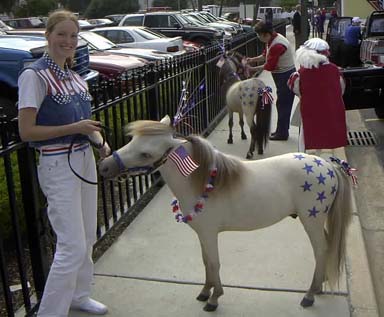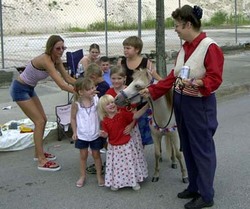 Waiting for the 2002 4th of July Parade to begin. Children up close and loving it.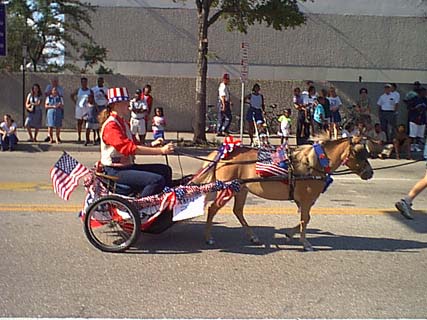 2002 4th of July Parade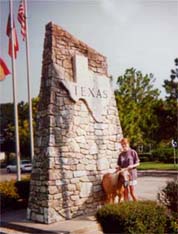 Minute Maid & Jen - Crossing into Texas going to Nationals--Long drive from Jacksonville, Florida!!!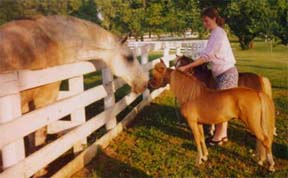 Making Big Friends at Kentucky Horse Park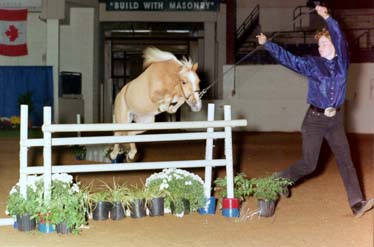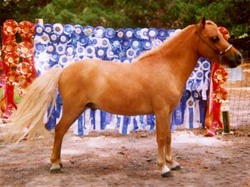 Ribbon Wall Paper - Brag, Brag, Brag!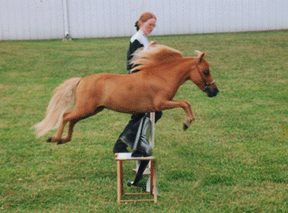 Dancing with Hooves - Jumping practice at Ohio Regionals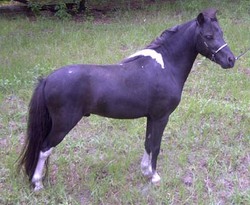 Our Gelding- BJ's WEE WHINNIES TY DYE Dark Brown/Black Pinto with Super Refinement, Tiny Head and a Wonderful Floating Trot - See his pinto daughter's "AG's Mini Dreams Maid to Dye For" - (sorrel/white pinto).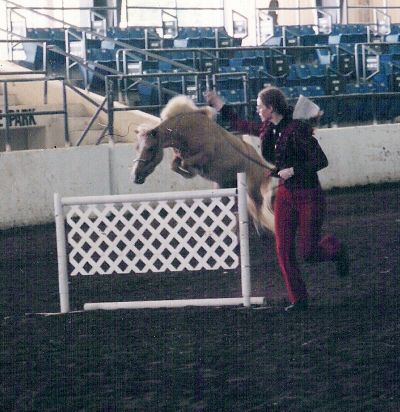 Minute Maid jumping in a show class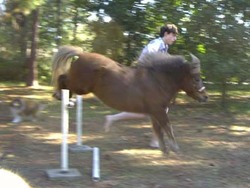 Holly giving Greg a workout during jumping practice.
Minute and Jen warming up at the Florida State Fair miniature horse show.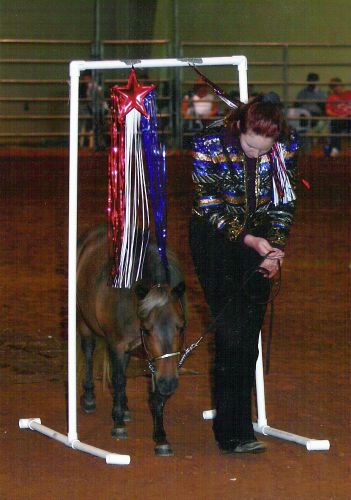 Holly - Halter Obsacle class in North Carolina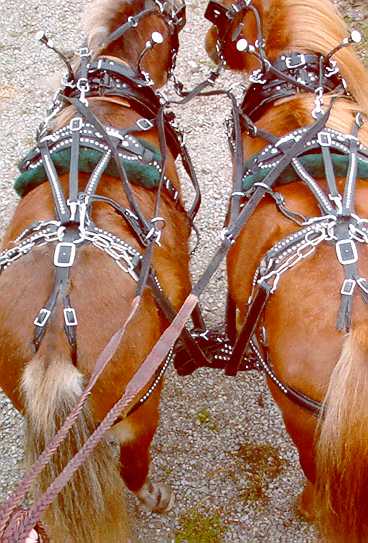 TEAM HARNESS For Sale - Top of the Line - $1,400 Save six hundred dollars over the cost of new.